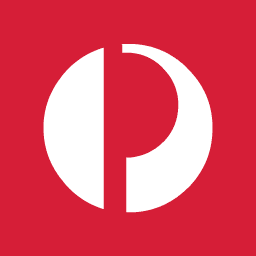 Australia Post
Australia Post is an Australian postal service provider established on July 1st, 1975, with headquarters in Melbourne, Victoria, Australia. It is owned by the government and provides a wide range of services to the public, including postal services, retail, express post, digital services, printing, and logistics services.
With the primary aim of creating connections and opportunities that matter to every Australian, the Australian Post works hard to deliver much more than parcels and letters. Items shipped with Australia Post are assigned a unique tracking number.
TrackTrace.Delivery is a reliable service provider that fully supports the Australian Post, and any parcel shipped by the company can easily be tracked and traced. Tracktrace.delivery is a website that allows you to easily locate your parcel and follow its shipping status from the moment it is shipped till it gets to the final destination. To use TrackTrace.Delivery, all you have to do is enter the unique tracking number provided by the Australian Post and TrackTrace.Delivery's algorithm will help you find your parcel.
Australia Post International Mail Processing Centre (IMPC) codes
AUADLA

ADELAIDE

AUADLB

ADELAIDE EMS

AUADLD

ADELAIDE SAL

AUBNEA

BRISBANE

AUBNEB

BRISBANE EMS

AUBNEC

BRISBANE BULK

AUBNED

BRISBANE SAL

AUBNEG

BRISBANE SME UNIT PZM

AUBNEL

BRISBANE - DIRECT ACCESS

AUBNEP

BRISBANE CITIBANK

AUCNSA

CAIRNS

AUCNSB

CAIRNS EMS

AUDRWA

DARWIN

AUDRWB

DARWIN EMS

AUDRWC

DARWIN BULK MAIL CENTRE

AUDRWD

DARWIN SAL

AUMASA

SYDNEY MASCOT MAIL HANDLING UNIT

AUMASG

SYDNEY MASCOT SME-1 HANDLING UNIT

AUMELA

MELBOURNE

AUMELB

MELBOURNE EMS

AUMELD

MELBOURNE LC

AUMELF

MELBOURNE EMPTY BAG RETURN CENTRE

AUMELL

MELBOURNE - DIRECT ACCESS

AUPERA

PERTH

AUPERB

PERTH EMS

AUPERC

PERTH BULK MAIL CENTRE

AUPERD

PERTH SAL

AUPERF

PERTH AIR LOGISTICS

AUPERL

PERTH - DIRECT ACCESS

AUSYDA

SYDNEY

AUSYDB

SYDNEY EMS

AUSYDC

SYDNEY - AUSTRALIAN DEFENCE FORCES

AUSYDD

SYDNEY SAL

AUSYDE

SYDNEY SEA/SURFACE

AUSYDI

SYDNEY - SME UNIT / IMP

AUSYDJ

SYDNEY EMPTY BAG RETURN CENTRE

AUSYDL

SYDNEY - DIRECT ACCESS

AUSYDP

SYDNEY - SME UNIT / SALMAT/CB

AUSYDS

SYDNEY - STRATHFIELD MC

AUSYDX

SYDNEY - SME UNIT / AM

BHBAHB

AFPO - BAHRAIN

CCCCKA

COCOS ISLANDS

CXXCHA

CHRISTMAS ISLAND

DELWEZ

LUDWIGSFELDE Z ETOE AUA

GBCBRZ

COLNBROOK Z ETOE AUA

GBHYWZ

HEYWOOD Z ETOE AUA

GBLHRZ

HEATHROW Z ETOE AUA

ILTLVB

AFPO-SINAI

IODGAA

AFPO - DIEGO GARCIA

JOAMMD

AMMAN - AFPO

KGFRUG

AFPO - KYRGYZSTAN

KWKWIB

AFPO - KUWAIT A

KWKWIC

AFPO - KUWAIT B

KWKWID

AFPO-KUWAIT C

KWKWIE

AFPO-KUWAIT D

MYBWHB

AFPO-BUTTERWORTH

NFNLKA

NORFOLK ISLAND

NLAMSS

AMSTERDAM S ETOE AUA

NZAKLX

AUCKLAND X ETOE AUA

PGPOMB

AFPO 6 PORT MORESBY, PNG

PKISBB

AFPO 4 - MULTAN

QADOHB

DOHA - AFPO

QADOHC

DOHA AFPO 14

SBHIRB

AFPO-HONIARA

SDKRTG

AFPO-KHARTOUM

SGCHGX

CHG SINGAPORE X ETOE AUA

SSJUBD

JUBA - AFPO 8

TLDILB

AFPO-EAST TIMOR

USATLZ

ATLANTA Z ETOE AUA

USCHIY

CHICAGO Y ETOE AUA

USJFKZ

JFK AIRPORT Z ETOE AUA

USLAXZ

LOS ANGELES Z ETOE AUA

USMIAX

MIAMI X ETOE AUA

USRIBZ

RICKENBACKER Z ETOE AUA

USSNHZ

SAN LEANDRO Z ETOE AUA

ZZJRSB

AFPO-JERUSALEM
Australia Post Tracking Numbers