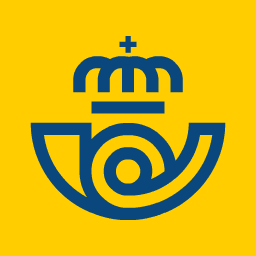 Correos
Correos is a shipment and courier company established in 1716 that handles postal service operations in Spain and Andorra. Correos now offers a variety of services, including 3rd-party logistics, letter post, freight forwarding, EMS, and parcel shipment to people living in Spain and beyond.
With headquarters located in Madrid, Correos is completely owned by the state government, and it's among the most popular courier carriers in the world. Items shipped with Correos are assigned a unique tracking number and TrackTrace.Delivery fully supports Correos.
Any parcel shipped by the company can easily be tracked and traced. Tracktrace.delivery is a website that allows you to easily locate your parcel and follow its shipping status from the moment it is shipped till it gets to the final destination. To use TrackTrace.Delivery, all you have to do is enter the unique tracking number provided by Correos and TrackTrace.Delivery's algorithm will help you find your parcel.
Correos International Mail Processing Centre (IMPC) codes
STANDA

ANGOLARES

STGUAA

GUADALUPE

STMADA

MADALENA

STNEVA

NEVES

STPCPA

PRINCIPE

STSAMA

SANTO AMARO

STSTAA

SANTANA

STTMSA

SAO TOME

STTRIA

TRINIDADE

STTRIB

TRI RIBEIRA AFONSO