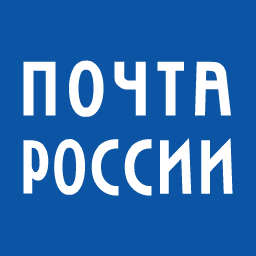 Pochta Russia
Pochta Russia is the national postal service of Russia. It was established in the late 18th century and has since become a major player in the country's postal and logistics industry. Pochta Russia offers a wide range of services, including mail and parcel delivery, shipping and logistics solutions, and financial services. The company operates a vast network of post offices and delivery points throughout Russia, making it one of the largest postal services in the world. Pochta Russia is committed to providing reliable, efficient, and cost-effective postal services to its customers, both domestically and internationally. In recent years, Pochta Russia has expanded its services to include e-commerce logistics solutions and international shipping, positioning itself as a major player in the country's postal and logistics industry.
Pochta Russia is a postal service provider and courier company owned by the government and specializing in shipment and parcel delivery within and outside Russia.
Pochta provides users with an efficient way to send and deliver items to selected destinations. With Pochta offices located in every republic in Russia, you can ship any item of your choice to any location within and outside Russia. Shipping usually takes between 1-2 weeks to get to its destination. Pochta also offers EMS services, which is a faster courier service, and this has an estimated shipping duration of 5 business days.
When you use Pochta, your item is assigned a unique tracking code. TrackTrace.Delivery is a reliable platform that allows you to easily track and trace your package shipment handled by Pochta. You can easily get online tracking information to know the delivery status of your parcels sent to selected destinations. All you need to do is to enter the unique tracking number provided and TrackTrace.Delivery's algorithm will find your parcel. It's that easy to use.
Pochta Russia International Mail Processing Centre (IMPC) codes
DEBERX

BERLIN X ETOE RUA

DEBERY

BERLIN Y ETOE RUA

FIVLIZ

VIROLAHTI ETOE RUA

GBBASV

BASILDON V ETOE RUA

GBLONU

LONDON U ETOE RUA

MNALTZ

ALTANBULAG Z ETOE RUA

RUBZKB

BRIANSK

RUEKAA

EKATERINBURG

RUEKAB

EKATERINBURG B SRM

RUKGDC

KALININGRAD

RUKZNA

KAZAN

RUKZNB

KAZAN B SRM

RULEDC

PULKOVO PI-SRM

RULEDJ

PULKOVO SV

RULEDL

PULKOVO

RULEDM

PULKOVO PI-4

RUMJZA

MIRNYJ PI

RUMOWA

MOSKVA

RUMOWE

MOSKVA SV

RUMOWG

MOSKVA PCI-7

RUMOWJ

MOSKVA PCI-E

RUMOWJ

MOSKVA PCI-E

RUMOWN

MOSKVA DOMODEDOVO

RUMOWO

MOSKVA VNUKOVO AOPP PI-6

RUMOWP

MOSKVA PCI-SRM

RUMOWR

MOSKVA VNUKOVO AOPP PI EMS

RUMOWS

MOSKVA PCI21

RUMOWT

MOSKVA PCI-8 EMS

RUMOWU

MOSKVA PCI-23

RUMOWV

MOSKVA PI-30

RUOREA

ORENBURG

RUOREB

ORENBURG 1

RUOVBB

NOVOSIBIRSK

RUOVBD

NOVOSIBIRSK PI-SRM

RUVLAA

VLADIKAVKAZ

RUVVOD

VLADIVOSTOK AOPP PI-SRM

RUVVOE

VLADIVOSTOK EMS

RUVVOF

VLADIVOSTOK

SGSINX

SINGAPORE X ETOE RUA

USNWKZ

NEWARK Z ETOE RUA
Pochta Russia Tracking Numbers