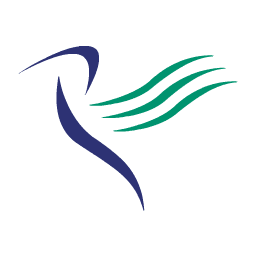 Hongkong Post
Hongkong Post, previously known as the Postal Department or Post Office, is a postal service provider in Hong Kong founded in 1841. The Hong Kong Post is tasked with the sole responsibility of linking people and delivering businesses, a task they have performed admirably over the years.
Hongkong Post is the national postal service of Hong Kong, a Special Administrative Region of China. It was established in the late 19th century and has since become a major player in the region's postal and logistics industry. Hongkong Post offers a wide range of services, including mail and parcel delivery, financial services, and e-commerce solutions. The company operates a network of post offices and delivery points throughout Hong Kong, serving millions of customers every year.
Some interesting facts about Hongkong Post:
Hongkong Post has a long history of innovation, including the introduction of airmail services in the 1920s and the development of the region's first automated sorting system in the 1980s.

The company is committed to providing reliable and efficient postal services, and it has a reputation for being one of the fastest postal services in the world.

Hongkong Post offers a wide range of international shipping services, making it easy for businesses and individuals to send packages and letters to countries around the world.

The company operates a sophisticated logistics network, which includes partnerships with leading courier companies and access to state-of-the-art tracking and delivery technology.

In recent years, Hongkong Post has expanded its services to include e-commerce logistics solutions, making it a major player in the region's rapidly growing online retail market.
Hongkong Post is committed to providing reliable, efficient, and cost-effective postal and logistics services to its customers, both in Hong Kong and around the world.
Aiming to become recognized worldwide as an outstanding postal service, Hong Kong Post has a reliable network for shipment and parcel delivery in Hong Kong and beyond. Apart from its traditional postal delivery service, Hongkong Post also sells philatelic products. TrackTrace.Delivery is a reliable platform that allows you to easily track and trace your package shipment handled by Hongkong Post. TrackTrace.Delivery offers full support for the courier, and you can quickly get online tracking information to know the delivery status of any registered parcels sent to selected destinations. All you need to do is to enter the unique tracking number provided and TrackTrace.Delivery's algorithm will find your parcel. It's that easy to use.
Hongkong Post International Mail Processing Centre (IMPC) codes
HKHKGA

HONG KONG AIR MAIL CENTRE

HKHKGB

KOWLOON SPT OPERATIONS CENTRE

HKHKGC

HONG KONG GENERAL POST OFFICE/SPT

HKHKGD

HK POST TUEN MUN LOGISTICS CENTRE

HKHKGE

HONG KONG AIR MAIL CENTRE / SPECIAL

HKHKGF

HK GPO AIR REGISTERED LETTER SECT

HKHKGG

HONG KONG CENTRAL MAIL CENTRE

HKHKGH

HONG KONG SURFACE MAIL CENTRE

HKHKGJ

HONGKONG SS

HKHKGK

HK AMC NEXT AM-DAY DELIVERY - KLN

HKHKGL

HK AMC NEXT AM/DAY DELIVERY - HK

HKHKGM

HONGKONG AMC / RDC M

HKHKGO

HK AMC ECONOMY EXPRESS - HK

HKHKGP

HONGKONG AMC STANDARD

HKHKGQ

HONGKONG SMC STANDARD

HKHKGS

HONGKONG CENTRAL MAIL CENTRE/RETURN
Hongkong Post Tracking Numbers