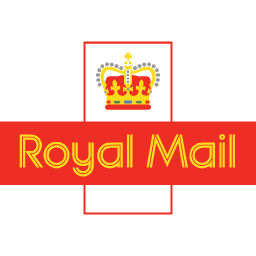 Royal Mail
Royal Mail is the national postal service of the United Kingdom. It was established in the late 16th century and has since become a major player in the country's postal and logistics industry. Royal Mail offers a wide range of services, including mail and parcel delivery, shipping and logistics solutions, and financial services. The company operates a vast network of post offices and delivery points throughout the UK, making it one of the largest postal services in Europe. Royal Mail is committed to providing reliable, efficient, and cost-effective postal services to its customers, both domestically and internationally. In recent years, Royal Mail has faced challenges, including declining mail volumes and increased competition, but it remains a vital part of the country's infrastructure and an essential service for millions of people in the UK.
Royal Mail is a postal delivery and courier company initially founded in 1516 in the UK. Royal Mail Group Limited, a subsidiary of Royal Mail named is responsible for the company's letters and parcel delivery worldwide. They provide a remarkable shipment and courier service within and outside of the United Kingdom.
Royal Mail provides a universal service that ships parcels for a fixed price to any location in the United Kingdom, as long as it's of a particular size, regardless of the distance. A unique tracking number is usually assigned to the parcel that can be used to track and trace the item.
TrackTrace.Delivery provides a reliable parcel tracking system that supports shipment and delivery handled by Royal Mail. All you need to do is enter the unique tracking code provided by Royal Mail into the field and TrackTrace.Delivery's algorithm will find your parcel.
Royal Mail International Mail Processing Centre (IMPC) codes
ATANSZ

ANSFELDEN Z ETOE GBA

BELGGY

LIEGE Y ETOE GBA

BELGGZ

LIEGE Z ETOE GBA

BEPUUZ

PUURS Z ETOE GBA

DECGNU

COLOGNE U ETOE GBA

DEDTMZ

DORTMUND Z ETOE GBA

DENTEZ

NEUENSTEIN Z ETOE GBA

DEWDTA

WEITERSTADT

FKFBEA

FOX BAY

FKMPNA

MOUNT PLEASANT

FKPSYA

STANLEY

GBBELA

BELFAST PARCELFORCE

GBBELB

BELFAST TRANSIT PARCELFORCE

GBBELC

BELFAST C

GBBHMA

BIRMINGHAM

GBBHXA

BIRMINGHAM AIR

GBCVTA

COVENTRY PARCELFORCE

GBCVTB

COVENTRY TRANSIT PARCELFORCE

GBHMWA

HMW BULK EXPORT KM PARCELFORCE

GBJERA

JERSEY

GBLALA

LANGLEY HWDC

GBLALB

LANGLEY HWDC (2)

GBLALC

LANGLEY HWDX

GBLALD

LANGLEY D

GBLALE

LANGLEY E

GBLALN

LANGLEY HWDC BELFAST NI

GBLALT

HWDC TRANSITS ROYALMAIL GREATBRITAN

GBLHRA

LONDON HEATHROW

GBLONG

HEATHROW IDC

GBLONH

LONDON AMU

GBLONL

LONDON FOREIGN SECTION OUTHOUSE

GBMIKA

MIK BULK EXPORT PARCELFORCE

GBMNCA

MANCHESTER A

GBTYFA

TWYFORD A EMPTY BAG DEPOT

IODGAB

DIEGO GARCIA

NLRTMV

ROTTERDAM V ETOE GBA

PNPCNA

PITCAIRN ISLAND

SGSINV

SINGAPORE V ETOE GBA

USLAXV

LOS ANGELES V ETOE GBA

USLAXW

LOS ANGELES W ETOE GBA

USPAYY

PERTH AMBOY (NJ) Y ETOE GBA

USPAYZ

PERTH AMBOY (NJ) Z ETOE GBA
Royal Mail Tracking Numbers