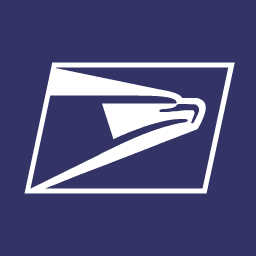 USPS
The United States Postal Service (USPS) is the independent agency of the federal government responsible for providing postal services in the United States. It was established in 1775 and has since become a major player in the country's postal and logistics industry. The USPS offers a wide range of services, including mail and parcel delivery, shipping and logistics solutions, and financial services. The company operates a vast network of post offices and delivery points throughout the country, making it one of the largest postal services in the world. The USPS is committed to providing reliable, efficient, and cost-effective postal services to its customers, both domestically and internationally. In recent years, the USPS has faced financial challenges, but it remains a vital part of the country's infrastructure and an essential service for millions of Americans.
USPS, also popularly called the Postal Service or U.S. Mail, is a widely used shipment and postal service company in the United States that is always committed to serving the community and businesses with much-needed postal and shipping services.
USPS is among the most popularly used parcel couriers in the US. They handle shipping and parcel delivery services for merchants on popular e-commerce websites such as eBay, Amazon, GearBest, etc. In addition to their courier services, USPS provides various programs that help foster community spirit and contributes to worthwhile causes in the United States. They're also actively involved in delivering ballots overseas, distributing tax forms, and more.
Shipment and parcel delivery with USPS is easy. Once you register your package with USPS, you're assigned a unique tracking number. TrackTrace.Delivery is a reliable platform that allows you to easily track and trace your package shipment handled by USPS. You can easily get online tracking information to know the delivery status of your parcels sent to selected destinations. All you need to do is to enter the unique tracking number provided and TrackTrace.Delivery's algorithm will find your parcel. It's that easy to use.
USPS International Mail Processing Centre (IMPC) codes
AGANUT

ANTIGUA (U.S.MILITARY)

ARBUET

BUENOS AIRES (U.S. MILITARY)

ASPPGA

PAGO PAGO AM SAMOA (USPS)

ASPPGY

PAGO PAGO AM SAMOA (USPS)

AUCBRT

CANBERRA (U.S. MILITARY)

AUMELT

MELBOURNE (U.S. MILITARY)

AUSYDT

SYDNEY (U.S. MILITARY)

AWAUAT

ARUBA (U.S. MILITARY)

BBBGIT

BRIDGETOWN (U.S. MILITARY)

BEBRUT

BRUSSELS (U.S. MILITARY)

BHBAHT

BAHRAIN (U.S. MILITARY)

BMBDAT

HAMILTON (U.S. MILITARY)

BRRIOT

RIO DE JANEIRO (U.S. MILITARY)

BSNAST

NASSAU (U.S. MILITARY)

BZBZET

BELIZE CITY (U.S. MILITARY)

CAYVRT

VANCOUVER (U.S. MILITARY)

CDFIHT

KINSHASA (U.S. MILITARY)

CIABJT

ABIDJAN (U.S. MILITARY)

CLSCLT

SANTIAGO, CP (U.S. MILITARY)

COBOGT

BOGOTA (U.S. MILITARY)

CRSJOT

SAN JOSE (U.S. MILITARY)

CWCURT

CURACAO (U.S. MILITARY)

CYLCAT

LARNACA (U.S. MILITARY)

DEBERT

BERLIN (U.S. MILITARY)

DEFRAT

FRANKFURT (U.S. MILITARY)

DEWIBT

WIESBADEN T (U.S. MILITARY IEO)

DKCPHT

COPENHAGEN (U.S. MILITARY)

DOSDQT

SANTO DOMINGO (U.S. MILITARY)

ECGYET

GUAYAQUIL (U.S. MILITARY)

ECUIOT

QUITO (U.S. MILITARY)

EGCAIT

CAIRO (U.S. MILITARY)

ESMADT

MADRID (U.S. MILITARY)

FIHELT

HELSINKI (U.S. MILITARY)

FRNCET

NICE (U.S. MILITARY)

FRPART

PARIS (U.S. MILITARY)

GBLONT

LONDON (U.S. MILITARY)

GRATHT

ATHENS (U.S. MILITARY)

GRRHOT

RHODOS (U.S. MILITARY)

GRSKGT

THESSALONIKI (U.S. MILITARY)

GTGUAT

GUATEMALA CITY (U.S. MILITARY)

GUGUMA

AGANA GUAM (USPS)

GUGUMY

AGANA GUAM (USPS)

HNSAPT

SAN PEDRO SULA (U.S. MILITARY)

HNTGUT

TEGUCIGALPA (U.S. MILITARY)

HRSPUT

SPLIT (U.S. MILITARY)

HRZAGT

ZAGREB (U.S. MILITARY)

HTPAPT

PORT AU PRINCE (U.S. MILITARY)

IDJKTT

JAKARTA (U.S. MILITARY)

ILTLVT

TEL AVIV YAFO (U.S. MILITARY)

ISKEFT

KEFLAVIK (U.S. MILITARY)

ITGOAT

GENOA (U.S. MILITARY)

ITNAPT

NAPLES (U.S. MILITARY)

ITROMT

ROME (U.S. MILITARY)

JOAMMT

AMMAN (U.S. MILITARY)

JPDNAT

KADENA AIR FORCE BASE (U.S. MILITAR

JPOKAT

CAMP KINSER - OKINAWA (U.S. MILITAR

JPOKOT

YOKOTA AIR FORCE BASE (U.S. MILITAR

JPTYOT

TOKYO (U.S. MILITARY)

JPYOKT

YOKOHAMA FLEET MAIL CENTRE (U.S. MI

KENBOT

NAIROBI (U.S. MILITARY)

KNSKBT

ST KITTS (U.S. MILITARY)

KRSELT

SEOUL (U.S. MILITARY)

KWKWIT

KUWAIT (U.S. MILITARY)

KYGCMT

GRAND CAYMAN ISLAND (U.S. MILITARY)

MTMLAT

MALTA (U.S. MILITARY)

MYKULT

KUALA LUMPUR (U.S. MILITARY)

NIMGAT

MANAGUA (U.S. MILITARY)

NLAMST

AMSTERDAM (U.S. MILITARY)

NOOSLT

OSLO (U.S. MILITARY)

OMMCTT

MUSCAT (U.S. MILITARY)

PAPTYT

PANAMA (U.S. MILITARY)

PELIMT

LIMA (U.S. MILITARY)

PHMNLT

MANILA (U.S. MILITARY)

PKKHIT

KARACHI (U.S. MILITARY)

PRSJUA

SAN JUAN PR (USPS)

PRSJUK

SAN JUAN PR (USPS)

PRSJUY

SAN JUAN PR (USPS)

PTLIST

LISBOA (U.S. MILITARY)

PTTERT

TERCEIRA ISLAND (U.S. MILITARY)

PYASUT

ASUNCION (U.S. MILITARY)

QADOHT

DOHA (U.S. MILITARY)

SAJEDT

JEDDAH (U.S. MILITARY)

SARUHT

RIYADH (U.S. MILITARY)

SDKRTT

KHARTOUM (U.S. MILITARY)

SGSINT

SINGAPORE (U.S. MILITARY)

SNDKRT

DAKAR (U.S. MILITARY)

SVSALT

SAN SALVADOR (U.S. MILITARY)

SXSXMT

ST.MAARTEN (U.S. MILITARY)

THBKKT

BANGKOK (U.S. MILITARY)

THHKTT

PHUKET (U.S. MILITARY)

TRISTT

ISTANBUL (U.S. MILITARY)

USANCA

AMC ANCHORAGE AK (USPS)

USCHIA

AMC O'HARE IL (USPS)

USDFWA

NORTH TEXAS, DALLAS, P&DC (USPS)

USELPA

EL PASO TX (USPS)

USELPY

EL PASO TX (USPS)

USEWRA

AMC NEWARK NJ (USPS)

USEWRY

AMC NEWARK NJ (USPS)

USHNLA

P&DC HONOLULU HI 968 (USPS)

USHNLB

P&DC HONOLULU HI 968 (USPS)

USHNLK

P&DC HONOLULU HI 968 (USPS)

USHNLS

P&DC HONOLULU HI 968 (USPS)

USHNLY

ISC HNL HONOLULU (USPS)

USJECA

FOREIGN CENTER JERSEY CITY NJ 099

USJECC

FOREIGN CENTER JERSEY CITY NJ 099

USJECD

FOREIGN CENTER JERSEY CITY NJ 099

USJECE

FOREIGN CENTER JERSEY CITY NJ 099

USJECF

FOREIGN CENTER JERSEY CITY NJ 099

USJECG

FOREIGN CENTER JERSEY CITY NJ 099

USJECI

FOREIGN CENTER JERSEY CITY NJ 099

USJECK

FOREIGN CENTER JERSEY CITY NJ 099

USJECM

FOREIGN CENTER JERSEY CITY NJ 099

USJECS

FOREIGN CENTER JERSEY CITY NJ 099

USJECT

FOREIGN CENTER JERSEY CITY NJ 099

USJECY

FOREIGN CENTER JERSEY CITY NJ 099

USJFKA

ISC NEW YORK NY (USPS)

USJFKB

ISC NEW YORK NY (USPS)

USJFKC

ISC NEW YORK NY (USPS)

USJFKD

ISC NEW YORK NY (USPS)

USJFKE

ISC NEW YORK NY (USPS)

USJFKF

ISC NEW YORK NY (USPS)

USJFKG

ISC NEW YORK NY (USPS)

USJFKH

ISC NEW YORK NY (USPS)

USJFKI

ISC NEW YORK NY (USPS)

USJFKK

ISC NEW YORK NY (USPS)

USJFKM

ISC NEW YORK NY (USPS)

USJFKP

ISC NEW YORK NY (USPS)

USJFKQ

ISC NEW YORK NY (USPS)

USJFKR

ISC NEW YORK NY (USPS)

USJFKY

ISC JFK NEW YORK (USPS)

USLAXA

ISC LOS ANGELES CA (USPS)

USLAXE

ISC LOS ANGELES CA (USPS)

USLAXF

ISC LOS ANGELES CA (USPS)

USLAXG

ISC LOS ANGELES CA (USPS)

USLAXI

ISC LOS ANGELES CA (USPS)

USLAXK

ISC LOS ANGELES CA (USPS)

USLAXN

ISC LOS ANGELES CA N (USPS)

USLAXO

ISC LOS ANGELES CA O (USPS)

USLAXP

ISC LOS ANGELES CA (USPS)

USLAXQ

ISC LOS ANGELES CA (USPS)

USLAXR

ISC LOS ANGELES CA (USPS)

USLAXU

ISC LOS ANGELES CA (USPS)

USLAXY

ISC LAX LOS ANGELES CA (USPS)

USLGAA

LA GUARDIA AIRPORT NY (USPS)

USLGAY

LA GUARDIA AIRPORT NY (USPS)

USMIAA

ISC MIAMI FL (USPS)

USMIAE

ISC MIAMI FL (USPS)

USMIAF

ISC MIAMI FL (USPS)

USMIAI

ISC MIAMI FL (USPS)

USMIAK

ISC MIAMI FL (USPS)

USMIAP

ISC MIAMI FL (USPS)

USMIAQ

ISC MIAMI FL (USPS)

USMIAR

ISC MIAMI R FL (USPS)

USMIAS

ISC MIAMI FL (USPS)

USMIAY

ISC MIA MIAMI FL (USPS)

USNYCA

CHURCH ST NEW YORK (USPS)

USNYCB

FDR STATION NY (USPS)

USNYCC

MORGAN STATION NY (USPS)

USNYCD

JA FARLEY NY (USPS)

USNYCK

NEW YORK NY (USPS)

USNYCS

MORGAN STATION NY (USPS)

USNYCY

MORGAN STATION NY (USPS)

USOAKA

ISF OAKLAND CA A (USPS)

USOAKK

ISF OAKLAND CA (USPS)

USOAKS

ISF OAKLAND CA (USPS)

USOAKY

ISF OAKLAND CA (USPS)

USORDA

ISC CHICAGO IL (USPS)

USORDB

ISC CHICAGO IL (USPS)

USORDC

ISC CHICAGO IL (USPS)

USORDD

ISC CHICAGO IL (USPS)

USORDE

ISC CHICAGO IL (USPS)

USORDF

ISC CHICAGO IL (USPS)

USORDG

ISC CHICAGO IL (USPS)

USORDH

ISC CHICAGO IL (USPS)

USORDI

ISC CHICAGO IL (USPS)

USORDJ

ISC CHICAGO IL (USPS)

USORDK

ISC CHICAGO IL (USPS)

USORDM

ISC CHICAGO IL M (USPS)

USORDN

ISC CHICAGO IL N (USPS)

USORDO

ISC CHICAGO IL O (USPS)

USORDP

ISC CHICAGO IL (USPS)

USORDQ

ISC CHICAGO IL (USPS)

USORDR

ISC CHICAGO IL (USPS)

USORDS

ISC CHICAGO IL S (USPS)

USORDU

ISC CHICAGO IL (USPS)

USORDY

ISC ORD CHICAGO IL (USPS)

USSANA

P&DC SAN DIEGO CA 921 (USPS)

USSEAA

AMC SEATTLE WA (USPS)

USSEAE

AMC SEATTLE (USPS)

USSEAF

AMC SEATTLE (USPS)

USSEAI

AMC SEATTLE WA (USPS)

USSEAK

AMC SEATTLE WA (USPS)

USSEAS

AMC SEATTLE WA (USPS)

USSEAY

AMC SEATTLE WA (USPS)

USSFOA

ISC SAN FRANCISCO (USPS)

USSFOE

ISC SAN FRANCISCO (USPS)

USSFOF

ISC SAN FRANCISCO (USPS)

USSFOG

ISC SAN FRANCISCO CA (USPS)

USSFOH

ISC SAN FRANCISCO (USPS)

USSFOI

ISC SAN FRANCISCO (USPS)

USSFOK

ISC SAN FRANCISCO (USPS)

USSFOM

ISC SAN FRANCISCO M (USPS)

USSFON

ISC SAN FRANCISCO N (USPS)

USSFOO

ISC SAN FRANCISCO O (USPS)

USSFOP

ISC SAN FRANCISCO CA (USPS)

USSFOQ

ISC SAN FRANCISCO CA (USPS)

USSFOR

ISC SAN FRANCISCO CA (USPS)

USSFOU

ISC SAN FRANCISCO CA (USPS)

USSFOY

ISC SFO SAN FRANCISCO (USPS)

USXHEM

KEARNY MTESC NJ (USPS)

UYMVDT

MONTEVIDEO (U.S. MILITARY)

VECCST

CARACAS (U.S. MILITARY)