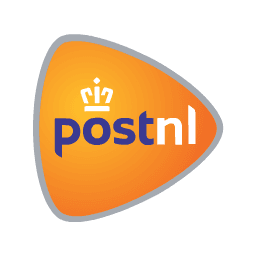 PostNL
PostNL is the largest postal and logistics company in the Netherlands. It was formed in 2011 through the merger of several Dutch postal services and has since expanded its operations to include parcel delivery, logistics solutions, and e-commerce fulfillment services, both domestically and internationally. PostNL operates a vast network of post offices and delivery points, as well as a large fleet of delivery vehicles, making it one of the largest postal and logistics companies in Europe. In addition to traditional postal services, PostNL also offers a wide range of e-commerce and logistics solutions, including parcel delivery, international shipping, and supply chain management. The company is committed to providing reliable, efficient, and cost-effective postal and logistics services to its customers, both in the Netherlands and around the world.
Founded in June 1998 as TNT NV, PostNL is a renowned e-commerce and postal service corporation located and operating in Netherland, the UK, Italy, Belgium, and Germany.
As a postal service company, PostNL works together with the national postal services located in the countries mentioned above as well as several private companies to provide remarkable shipment and delivery services to people in these countries. The company provides dependable service for the delivery and shipment of parcels worldwide.
PostNL also offers a remarkable parcel tracking service that allows customers shopping online to easily track and monitor their items from the point of fulfillment to the shipment location. This is made possible because of the unique tracking number that's created for your parcel. This number generated by PostNL allows your package to be monitored using the sophisticated precision of TrackTrace.Delivery.
TrackTrace.Delivery is a remarkable platform that allows you to easily track your package shipment handled by PostNL. You can easily and quickly discover the whereabouts of your parcels and track them to their final destination. All you need to do is to enter the unique tracking number provided and TrackTrace.Delivery's algorithm will find your parcel. It's that easy to use.
PostNL International Mail Processing Centre (IMPC) codes
ATWNFA

WIENER NEUDORF

ATWNFZ

WIENER NEUDORF Z

AUMASC

MASCOT SYDNEY TNT

BEBRUL

BRUSSELS BELGIUM

BEGHEY

GRACE-HOLLOGNE Y ETOE NLA

BELGGG

LIEGE - LUIK TNT

CHBUCB

BUCHS SWITZERLAND, ETOE, POST NL

DEDARA

DARMSTADT TPG

DEDARZ

DARMSTADT Z TNT POST

DEFRAE

FRANKFURT E TPG

DEFRAZ

FRANKFURT Z TNT POST

ESCXQA

COSLADA, MADRID, ETOE, POST NL

FRROIA

ROISSY CDG

GBASMA

ASHTON-IN-MAKERFIELD (NEAR WIGAN)

GBBASI

BASILDON I ETOE NLA

GBIVEA

IVER A (NEAR SLOUGH)

GBSLLA

SOUTHALL LONDON, ETOE, POST NL

GBSLLX

SOUTHALL X (LONDON) ETOE NLA

GBSLLZ

SOUTHALL LONDON Z, ETOE, POST NL

IEDUBF

DUBLIN IRELAND

ITMILE

MILAN E ETOE POST NL

NLAMSA

AMSTERDAM INTERNATIONAL MAIL CENTRE

NLAMSC

AMSTERDAM C POST NL PRODUCTIE B.V.

NLAMSE

AMSTERDAM E INTERNATIONAL MAIL

NLAMSI

AMSTERDAM 2

NLAMSO

AMSTERDAM O POST NL PRODUCTIE B.V.

NLAMSY

AMSTERDAM Y PAKKETPOST

NLAMSZ

AMSTERDAM Z

NLGDMA

GELDERMALSEN A

NLGDMB

GELDERMALSEN B

NLHAGA

DEN HAAG A POSTNL IMEC

NLHAGB

DEN HAAG B POSTNL IMEC

NLHAGC

DEN HAAG C POSTNL IMEC

NLHAGD

DEN HAAG D POSTNL IMEC

NLHAGE

DEN HAAG E POSTNL IMEC

NLHAGF

DEN HAAG F POSTNL IMEC

NLHAGI

DEN HAAG INBOUND

NLHAGO

DEN HAAG O POSTNL IMEC

NLHAGS

DEN HAAG SURFACE POSTNL IMEC

NLHTBA

DEN BOSCH, POST NL PRODUCTIE B.V.

NLNWGA

NIEUWEGEIN SORTEERCENTRUM POST NL

NLRTMA

ROTTERDAM INTERNATIONAL MAIL CENTRE

NLRTMB

ROTTERDAM B INTERNATIONAL MAIL UNIT

NLRTMC

ROTTERDAM C INTERNATIONAL MAIL

NLRTMI

ROTTERDAM INTERNATIONAL MAIL UNIT

NLSOSA

SOESTERBERG

NLZWOA

ZWOLLE PAKKETPOST

SESTOF

STOCKHOLM

SGSINR

SINGAPORE R, ETOE, POST NL

USCHIZ

CHICAGO Z ETOE NLA

USITSY

ITASCA Y ETOE NLA

USLDTY

LYNDHURST (NJ) Y ETOE NLA

USMIAG

MIAMI USA

USRDOY

RANCHO DOMINQUEZ Y ETOE NLA

USSBKX

SADDLE BROOK X ETOE POSTNL

USUAKZ

CARLSTADT Z ETOE POSTNL

USXFRX

FONTANA X ETOE POSTNL