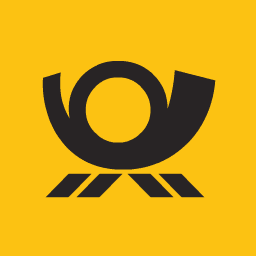 Deutsche Post
Deutsche Post, popularly known by its name DHL, is a postal delivery and shipment company with its headquarters located in Bonn, a city in western Germany. Deutsche Post is so successful that it's the biggest courier service provider in the world. Deutsche Post is tasked with providing mail delivery services and parcel shipment within and outside Germany.
Services provided by Deutsche Post involve EMS, parcel service, letter post, freight forwarding, delivery, and third-party logistics. The company's services are split into 4 major categories: the parcel, the express, Global forwarding, and the supply chain division.
TrackTrace.Delivery is a reliable platform that allows you to easily track and trace your parcels whose shipping is handled by Deutsche Post. You can easily and quickly track and trace your parcels to their final destination. To use TrackTrace.Delivery, all you need to do is enter the unique tracking number provided by the seller on the merchant on GearBest, eBay, Aliexpress, Amazon, etc., and TrackTrace.Delivery's algorithm will find your parcel. It's that easy to use.
Deutsche Post International Mail Processing Centre (IMPC) codes
ATLNZZ

LINZ Z ETOE DEA

AUMELZ

MELBOURNE Z ETOE DEA

AUSYDZ

SYDNEY Z ETOE DEA

BELGGT

LIEGE T ETOE DEA

BELGGU

LIEGE U ETOE DEA

CHHGDY

HAGENDORF Y ETOE DEA

CHHGDZ

HAGENDORF Z ETOE DEA

DECGNB

KOLN B DEA BZ 50

DECGNC

Ku00d6LN IFS

DEDONA

DORSTEN PZ PARCEL

DEFRAA

FRANKFURT A DEA IPZ 1

DEFRAB

FRANKFURT B DEA IPZ 1

DEFRAF

FRANKFURT F DEA IPZ 1

DEFRAG

FRANKFURT G DEA IPZ 1

DEFRAH

FRANKFURT H DEA IPZ 1

DEGUGA

GUENZBURG IFS

DEHAJC

HANNOVER PZ Parcel

DEHAMA

HAMBURG PZ PARCEL

DEKELA

KIEL A DEA BZ 24

DELARA

LAHR PZ PARCEL

DELDHA

LANDSHUT A DEA BZ 84

DELEJA

LEIPZIG A DEA BZ 04

DELEJB

LEIPZIG-RADEFELD IFS

DEMUCA

MUNCHEN A

DENEUA

NEUMUENSTER IFS

DENIAA

NIEDERAULA A DEA IPZ 2

DENUEB

NURNBERG-FEUCHT IFS

DEOFGA

OFFENBURG A DEA BZ 77

DEREGA

REGENSBURG IFS

DERHBA

RHEINBERG SC

DEROUA

RODGAU PZ

DESAHA

SAULHEIM PZ

DESMNA

GRABEN SC

DESPEA

SPEYER IFS

DESPEP

SPEYER PZ PARCEL

DETRIA

TRIER A DEA BZ 54

DKCPHY

CPH Y ETOE DEA

ESCXQY

COSLADA Y ETOE DEA

ESHCUZ

HOSPITALET DE LLOB/BCN Z ETOE DEA

ESMADY

MADRID Y ETOE DEA

FRTINY

PANTIN Y ETOE DEA

GBRTDY

RYTON-ON-DUNSMORE Y ETOE DEA

GBRTDZ

RYTON-ON-DUNSMORE Z ETOE DEA

GBSLOW

SLOUGH W ETOE DEA

GBSLOX

SLOUGH X ETOE DEA

GBSLOY

SLOUGH Y ETOE DEA

NLAMSW

AMSTERDAM W ETOE DEA

NLUTCY

UTRECHT Y ETOE DEA

NZAKLV

AUCKLAND V ETOE DEA

SGCHGW

CHG SINGAPORE W ETOE DEA

SGSINE

SINGAPORE E ETOE DEA

USCHIU

CHICAGO U ETOE DEA

USEWRD

NEWARK GM ETOE

USEWRX

NEWARK X ETOE DEA

USLAXL

LOS ANGELES L ETOE DEA

USMIAC

MIAMI C ETOE DEA
Deutsche Post Tracking Numbers