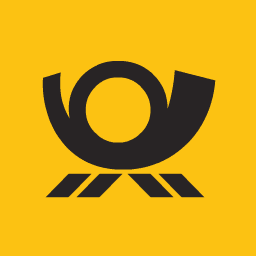 Deutsche Post
Deutsche Post AG, commonly known as Deutsche Post, is the largest postal service and logistics company in Germany. It was formed in 1995 as a privatized version of the German Federal Post Office and has since expanded its operations to include parcel and logistics services, both domestically and internationally. Deutsche Post operates a vast network of post offices and delivery points, as well as a large fleet of delivery vehicles and aircraft, making it one of the largest postal and logistics companies in Europe. In addition to traditional postal services, Deutsche Post also offers a wide range of logistics solutions, including supply chain management, e-commerce fulfillment, and international shipping. The company is committed to providing reliable, efficient, and cost-effective postal and logistics services to its customers, both in Germany and around the world.
Deutsche Post, popularly known by its name DHL, is a postal delivery and shipment company with its headquarters located in Bonn, a city in western Germany. Deutsche Post is so successful that it's the biggest courier service provider in the world. Deutsche Post is tasked with providing mail delivery services and parcel shipment within and outside Germany.
Services provided by Deutsche Post involve EMS, parcel service, letter post, freight forwarding, delivery, and third-party logistics. The company's services are split into 4 major categories: the parcel, the express, Global forwarding, and the supply chain division.
TrackTrace.Delivery is a reliable platform that allows you to easily track and trace your parcels whose shipping is handled by Deutsche Post. You can easily and quickly track and trace your parcels to their final destination. To use TrackTrace.Delivery, all you need to do is enter the unique tracking number provided by the seller on the merchant on GearBest, eBay, Aliexpress, Amazon, etc., and TrackTrace.Delivery's algorithm will find your parcel. It's that easy to use.