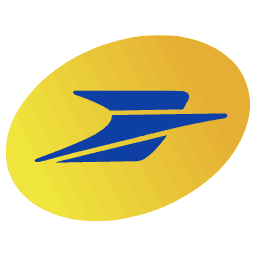 La Poste
La Poste is the national postal service of France. It was established in the late 19th century and has since become a major player in the country's postal and logistics industry. La Poste offers a wide range of services, including mail and parcel delivery, financial services, and e-commerce solutions. The company operates a vast network of post offices and delivery points throughout France, making it one of the largest postal services in Europe. In addition to traditional postal services, La Poste also offers a range of e-commerce and logistics solutions, including parcel delivery, international shipping, and supply chain management. La Poste is committed to providing reliable, efficient, and cost-effective postal and logistics services to its customers, both in France and around the world.
La Poste is a postal and shipment organization situated in France that was established in 1991. La Poste presently conducts its business in Metropolitan France and cooperates with other postal organizations like Correos and La Poste Monaco to provide postal delivery and shipment services in both Monaco and Andorra respectively.
La Poste has grown to be the biggest provider of mail service in France, servicing both the country and the world at large. La Post offers Parcels and Express services for faster shipping, letter post, banking and insurance services, and courier services.
TrackTrace.Delivery has full support for La Poste, and it is a reliable platform that allows you to easily track and trace your parcels whose shipping is handled by the company. You can quickly track and trace your parcels to their final destination on the platform. To use TrackTrace.Delivery, all you need to do is enter the unique tracking number for the item and TrackTrace.Delivery's algorithm will find your parcel.