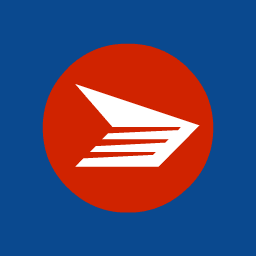 Canada Post
Canada Post is a company that is responsible for Canada postal delivery and shipment. Canada Post was established in 1867, and the company was previously called Royal Mail Canada. Canada Post offers services that are divided into 3 primary categories. These categories are Transaction mail, Direct Marketing, and Parcels. Canada Post is passionate about the people they serve. Driven by innovation in technology, parcels shipped with Canada Post are usually given a unique tracking code.
Canada Post is the national postal service of Canada. It was established in 1867 as the Dominion Post Office and has since become a major player in the country's postal and logistics industry. Canada Post offers a wide range of services, including mail and parcel delivery, financial services, and e-commerce solutions. The company operates a vast network of post offices and delivery points throughout Canada, making it one of the largest postal services in the world.
Some interesting facts about Canada Post include:
Canada Post is one of the largest employers in the country, with over 64,000 employees serving millions of customers across the country.

Canada Post is the only national postal service in the world that has been granted a coat of arms.

The company operates one of the largest and most modern delivery fleets in the world, with over 6,000 vehicles in service.

Canada Post delivers to every address in the country, making it the only postal service in the world to offer universal service.

The company has a long history of innovation, including the introduction of airmail service in 1918 and the development of the country's first automated sorting system in the 1960s.
Canada Post is committed to providing reliable, efficient, and cost-effective postal and logistics services to its customers, both in Canada and around the world.
With this number, you can easily and quickly discover your parcels' whereabouts and track them to their final destination. TrackTrace.Delivery is an excellent platform that supports Canada Post shipment tracking. All you have to do is to type the unique tracking number provided by the seller on the merchant on GearBest, eBay, Aliexpress, Amazon, etc., and TrackTrace.Delivery's algorithm will find your parcel. It's that easy to use.
Canada Post International Mail Processing Centre (IMPC) codes
CATORB

TORONTO SOUTH

CAYMQA

MONTREAL

CAYMQB

MONTREAL-B

CAYMQZ

MONTREAL-Z

CAYTOA

TORONTO-A

CAYTOB

TORONTO-B

CAYTOZ

TORONTO-Z

CAYVRA

VANCOUVER PACIFIC PROCESSING CENTRE

CAYVRB

VANCOUVER-B

CAYVRZ

VANCOUVER-Z
Canada Post Tracking Numbers