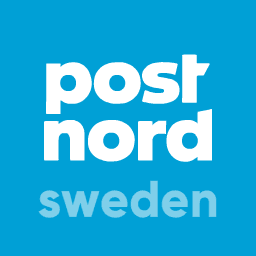 PostNord Sweden
PostNord Sweden is a mail and logistics company established by the coming together of 2 organizations named Post Denmark and Posten AB. The 2 companies joined forces on 24 June 2009, and PostNord is now owned by the Swedish government.
The company primarily focuses on providing three areas of service that includes Mail and communication, e-commerce, and logistics. With headquarters located in Hakan, Sweden, PostNord is a renowned shipment and postal delivery service company operating not just in Sweden but also in other Nordic countries such as Norway, Finland, Denmark, and Iceland.
TrackTrace.Delivery is a reliable service provider that fully supports PostNord Sweden, and any parcel shipped by the company can easily be tracked and traced. Tracktrace.delivery is a website that allows you to easily locate your parcel and follow its shipping status from the moment it is shipped till it gets to the final destination. To use TrackTrace.Delivery, all you have to do is enter the unique tracking number provided by PostNord Sweden and TrackTrace.Delivery's algorithm will help you find your parcel.
PostNord Sweden Tracking Numbers